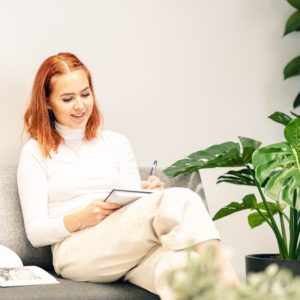 Alcohol passport is a certificate of alcohol proficiency indicating knowledge of the Alcohol Act and how it is supervised.
Who needs an alcohol passport?
The alcohol passport is needed if one is working as a responsible manager or as their substitute. The responsible manager and their substitutes are, besides the licence holder, responsible for overseeing that the licensed premises observe the provisions of the Alcohol Act. Usual places are restaurants, bars, hotels and shops.
Alcohol Proficiency Test
The alcohol passport test is based on Valvira's material Serving of alcoholic beverages in licenced premises. It is possible to take the test without attending the training. Additional information about working in licensed premises and the working requirements can be found on Valvira's site.
Alcohol passport tests are always organized in a controlled environment, so it cannot be completed online. To participate the test you need an ID with a picture!
The themes of the alcohol passport test are:
Serving of alcoholic beverages
Marketing of alcoholic beverages in restaurants
Supervision and sanctions
The test is comprised of correct/incorrect statements or other question types. Those who successfully pass the alcohol passport test are given a certificate.
The alcohol passport is valid until further notice.
Alcohol pass training
At Ava-Akatemia you can study the contents of the alcohol passport test as an online training via Teams.
The training will provide you with the sufficient information to be able to acceptably complete the test.
Choose the training time that suits you and buy the training in our online store.
The duration of the training is 3,5 hours.
You can complete both the alcohol passport training and the alcohol passport test in Ava-Akatemia – choose the training day that suits you best here!
Prices
Alcohol Proficiency Test   53 €
Renewal Test   43 €
Alcohol Pass training   55 €
The test is conducted at the premises of the Ava-Akatemia in Herttoniemi, Helsinki. The training is organized online via Microsoft Teams.
We can also organize trainings and tests for groups at workplaces and other locations.
Sign up for passport training or passport test by contacting via email: rita.tolsa@akatemia.fi
More info: